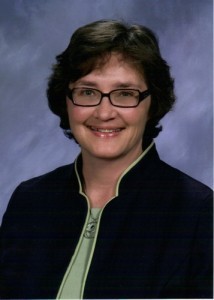 Unmarried Equality's Board of Directors would like to thank Ann Schranz, Immediate Past Chair of the Board, for her faithful service to the organization's mission and values since her term began in November 2009.  Ann's dedication and commitment to promoting UE over the last several years has been nothing short of incredible, and we owe her our very heartfelt appreciation for such tireless efforts.  Ann's unique ability to listen to UE's constituents and understand the particular needs of unmarried people has been an inspiration to all of us.
During her tenure, Ann presided over the organization's recent name change and website redesign, bringing a soft touch and a can do attitude to UE at an important time of transition. With Ann's capable leadership and many contributions to family diversity and healthy relationships, her legacy is UE's continued success.  We should also mention her formidable ministerial skill set, impressive business sense, and media prowess, which have taught us all a great deal.
On behalf of the Executive Committee and the entire membership, we sincerely thank you for your diligence and enthusiasm as Chair of UE, and wish you peace, happiness, and all good things to come.  We also look forward to your continued involvement with UE and hope that our paths cross again.