In my last column, "What unmarried Americans want," I shared people's answers to the question, "If you could change just one law or policy to make things better for unmarried/single Americans, what would it be?" What a difference a month makes. Changes in laws in policies at the federal level – at least the sorts of changes that are likely to improve the lives of unmarried Americans – now seem fanciful.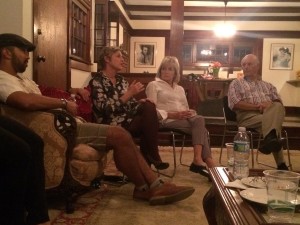 So what now? What can we do to create positive changes for unmarried Americans? Our efforts now need to be more targeted. Some of the wished-for changes that I described last time can still be advocated at the local level in many places, and at the state level in some states. There are other arenas, too, where we can keep working to advance our causes in ways we've discussed previously, such as the workplace, the marketplace, religious institutions, and the medical establishment.
Some of the most meaningful changes we can make in our lives are at the social and cultural levels, where we interact with one another, support one another, do some old-fashioned consciousness-raising in every way we can think of, and change some hearts and minds along the way.
In an essay in the New Yorker, Adam Gopnik argued:
"… we don't have to take everything to the legislature, or even to the street…we do a lot at our kitchen tables and conferences and clubs, broadly speaking. We can do a lot at our offices…"
Offering an historical example, he noted that the Enlightenment began with people "meeting at cafes to argue and building libraries of previously forbidden books. They carved out a space for the mind in extremely inhospitable terrain."
Pointing to more contemporary examples, Gopnik observed that "Gay rights broadened as gay and lesbian people acted up, sure, but also as they acted to live out their lives without permission."
"…the point of politics in a liberal society is to give us a place to be private in. The really great changes in our lifetime were all social and cultural in the first place, and political only later."
So how can we live our lives in ways that begin to create the changes we wish for? How can we forge and disseminate more enlightened ways of thinking about single life?
Use the media megaphone – traditional media and social media.
A. Have you seen an article that gets it wrong about single people, or misses something important? Head to the comments section and have your say. Contact the author. Talk back on social media.
B. Have you seen an article that gets it right? Post a note of appreciation in the comments section. Thank the author. Share it on social media.
C. Have you heard that a reporter is looking for people to tell their stories about embracing single life? Have you seen a call for sources for any other article that could potentially contribute to a more affirmative, accurate, and just place for unmarried people in contemporary society? If you feel qualified to help, volunteer.
D. Are you good with words? Do you have a good idea or observation about unmarried Americans in contemporary society and how things can change for the better? Do you have personal experiences that others may find enlightening or informative or inspiring? Put your ideas out there.
Post them on places such as your blogs, your Facebook pages and Twitter accounts.
Do you know of bloggers who accept guest posts? I write the "Living Single" blog for Psychology Today and the "Single at Heart" blog for Psych Central and I welcome the occasional well-written and well-argued essay. There are probably others who do so as well. (Are you a blogger who accepts guest posts? If you would like me to add your name here, let me know.)
Go big. Find a widely-read publication that is open to articles or opinion pieces and pitch your idea. Did you know, for example, that the Washington Post publishes a Solo-ish column? The bar is very high, but editor Lisa Bonos has published some important pieces on issues relevant to unmarried Americans. (Do you know of other influential publications open to writings relevant to our concerns? Let me know and I'll add a mention of them here.)
Do you know other good writers with good ideas on matters of significance to unmarried Americans? Urge them to contribute in all the ways I just mentioned and any others you can think of.
If you are a public speaker (or if you think you can be), give some talks on these topics.
2. Have conversations. Host conversations.
A. Do it with people who are inclined to get it.
Twice in the last few months, I've been invited to lead conversations about the real place of single people in society, what research really says about people who are single (it actually does not support those matrimaniacal claims you hear all the time), and how we can life fully, joyfully, and unapologetically despite all the ways that single people are still stereotyped, stigmatized, marginalized, and discriminated against. The first time, it was with a group of Stanford alum (I'm not one). The second was hosted by Kim Calvert of Singular magazine. Both conversations were lively and smart. It was heartening to have a chance to dispel some myths and hear about other people's experiences of single life.
Think about doing something similar. Convene a salon in your living room or some other relaxing place. Gather people who want to talk about single life in ways that do not just swallow whole the singles-bashing narrative served up to us all too often.
B. Do it with other people who have never thought about single life the way you do.
You don't need to do anything formal like convening a discussion group in order to change hearts and minds. You can do that in your everyday lives if you are up for it. This could be the topic of an article of its own (if not an entire book), so here are just a few of many possibilities:
In your everyday conversations, talk about what's important and interesting to you in your life, whether that is your work, your friends, your travels, your reading, your artistic endeavors, your athletic interests, your other passionate pursuits, or anything else that lights up your life. Don't be altercast (as the sociologists say) into talking about only those topics you are asked about (e.g., "are you seeing anyone?"). Don't let other people define what matters to you.
Stick up for yourself in ways that are enlightening and fair, but not hostile. For example, if someone at work asks you to cover for them so they can leave early to meet their spouse or pick up their kid, say something like, "Sure. I need to leave early next week, so you can cover for me then." That conveys the message, in a nonconfrontational way, that you are willing to help out but they should be willing to do the same for you. They should not think that just because you are unmarried or have no kids, that you have no life and no claim to the same workplace perks or privileges or expectations as everyone else.
Do not apologize or act defensively about being single. Even if you wish you were coupled or married, do not tolerate any less respect for how you live now.
What else am I missing?
[Notes. (1) The opinions expressed here do not represent the official positions of Unmarried Equality. (2) The comment option on the UE website has been invaded by spammers, so I have disabled comments for now. I'll post all these blog posts at the UE Facebook page; please join our discussions there.]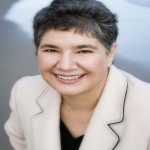 About the Author: Bella DePaulo (PhD, Harvard), a long-time member of Unmarried Equality, is the author of  How We Live Now: Redefining Home and Family in the 21st Century and Singled Out: How Singles Are Stereotyped, Stigmatized, and Ignored, and Still Live Happily Ever After. She writes the "Living Single" blog for Psychology Today and the "Single at Heart" blog for Psych Central. Visit her website at www.BellaDePaulo.com.
Previous columns:
#19 What Unmarried Americans Want
#18 How Unmarried Americans Fare as Home Buyers: Single Women, Single Men, and Unmarried Couples
#17 How the Important People in the Lives of Unmarried Americans Are Shortchanged
#16 We the Unmarried: Universities Just Aren't into Us, and That Needs to Change
#15 The Subversive Implication of Same-Sex Marriage that No One Predicted
#14 Journalists and Social Scientists Glorify Married People. Will We All Look Back in Shame?
#13 Why Is Marriage Still So Glorified When So Many People Are Not Married?
#12 Beyond the Nuclear Family: New Policies and Practices Are Needed for the Way We Live Now
#11 How the Washington Post (Almost) Published a Week of Respectful Articles about Unmarried Life
#10 Unmarried Status Is a Diversity Issue
#9 Unmarried Americans as home buyers and home creators
#7 Nuclear family privilege: Naming it and slaying it
#6 Is marriage a greedy institution?
#5 Housing Discrimination against People Who Are Not Married: What We Just Don't Get
#4 Now It's Really Time for Unmarried Equality
#3 3 Roads to Social Justice – For Lasting Change, We Must Follow Them All
#2 The Global Struggle for Unmarried Equality: The Case of Finland
#1 The Marriage Opportunists Are Coming – We Need to Be Prepared (or click here for a version that includes links)