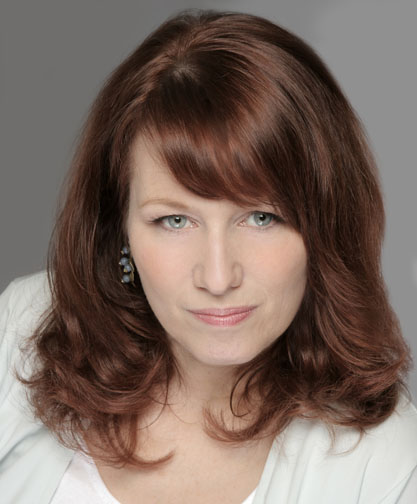 By Leslie Talbot
Two years after a Department of Defense panel recommended significant changes to the way military personnel are compensated, the pay disparity between married and unmarried service members is diminishing – but much work remains before the system can be considered truly equitable.
Single service members have long complained that the traditional system unfairly penalizes them for being unmarried. As recently as 2006, some were earning half as much as their married counterparts while collecting far less in healthcare, insurance, and other benefits. The military has taken some positive steps toward treating singles more fairly, but it still has a long way to go before it can claim there is anything close to parity. Today, institutional discrimination against unmarried service members is not only reflected in their paychecks; it impacts other areas, which, over time, can add thousands of dollars to married service members' compensation that is unavailable to singles:
In the area of healthcare, all service members – active duty personnel and veterans – are entitled to healthcare benefits. However, the actual dollar value of this benefit is much higher for those who are married, because the spouses, former spouses (provided they have not remarried), and dependent children of married service members are eligible for the same benefits. In addition, a single service member will pay an annual deductible of $50 – $100, while his or her married counterpart pays $100 – $300, regardless of family size – meaning a single service member may end up paying twice as much out of pocket for access to the same healthcare as a married counterpart with a spouse and three children.
REGARDING DEATH BENEFITS, surviving spouses and dependent children of deceased wartime veterans are eligible for death pensions (subject to certain income limits), while parents, siblings, and unmarried partners of single service members are ineligible, regardless of income or dependency status. A one-time, non-taxable payment upon the death of a service member is awarded to the surviving spouse and/or dependent children of a married service member; if the service member has neither, the benefit is awarded according to a bizarre hierarchy that includes parents and siblings but excludes unmarried partners or other dependents.
Then there's the issue of dependency and indemnity compensation. Additional compensation is available to surviving spouses and dependent children of some deceased service members. Parents, siblings, or unmarried partners of unmarried service members are not eligible.
Spouses and dependent children of deceased or disabled veterans have access to a wide range of education and training benefits that can be used for any number of degree and certificate programs, apprenticeship, or other types of training. Once again, unmarried partners or other dependents of single personnel are ineligible.
In the arena of family support services, the military is slowly recognizing that the death of a service member can affect many people, not merely the spouse and children, and is moving to expand certain types of support services accordingly. Although relocation, readjustment, financial management, and other practical services are still typically only available to "traditionally" married couples, the Department of Veterans Affairs has recently extended grief counseling benefits to siblings, parents and even grandparents of service members who die while on active duty. The nonprofit organization Tragedy Assistance Program for Survivors (TAPS), while not sponsored by the military, is also open to everyone affected by the loss of a loved one in the military.
Where housing accommodations and allowances are concerned, the disparity in treatment between married and unmarried is especially glaring. On base, married service members live in family housing that affords them privacy, flexibility, and far more autonomy than that available to their single peers, who are confined to barracks or dormitories and typically share accommodations with other singles. According to DoD statistics, approximately 65,000 junior service members live in government housing deemed "substandard" by its own definition yet do not receive any additional housing allowance to compensate them for the difference. As the Military Times points out, "E-2s whose living space is a bunk aboard ship get the same partial [Basic Housing Allowance] payment as E-2s who have their own bedroom and shared kitchen and bath." In fact, the partial BAH has remained the same since 1977 – and can now total as little as $6.90 per month. Single service members living off base have found their lot somewhat improved; recent DoD modifications to the BAH rates paid to single service members are now 75% of the allowance paid to married service members, and the DoD has indicated it is seeking to increase these rates even more in the coming years.
THE DEPARTMENT OF DEFENSE HAS ACKNOWLEDGED many of these disparities and is working to correct some of them. In 2006, the Defense Advisory Committee on Military Compensation (DACMC) recommended certain improvements, most notably an end to the $250 per month Family Separation Allowance extended only to married service members. The Committee also called for the elimination of the "without dependents rate" for certain types of housing allowances which had exacerbated the pay gap between married and single service members by as much as $5,300 per year. The first volume of the Committee's final report, the 10th Quadrennial Review of Military Compensation, was released in March 2008; the follow-up is set to be published this summer. But it is not yet clear whether these recommendations will be accepted by the Pentagon or adopted by Congress.
What is clear, however, is that in this time of declining enrollments the military must bring its compensation system more in line with that of private industry – paying service members based on the work they do, not on their family size or marital status.
Leslie Talbot is the author of "Singular Existence – Because It's Better to Be Alone Than to Wish You Were," inspired by her website www.singularexistence.com . She has discussed singles' issues on numerous regional and national radio and television talk shows and has been featured in The Boston Globe, The San Francisco Chronicle, USA Today and The Arizona Republic. She resides in Boston.