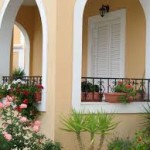 Want to know who buys homes in the U.S. and why? If so, you will need to look way past people who are married, who are now just one of the many categories of people buying a home and making a home. In the most recent of their annual reports of home buyer profiles, the National Association of Realtors included profiles of single women, single men, and unmarried couples in addition to the married-with-kids category.
The survey reported on the kinds of factors you might expect an important group of realtors to include, such as the size and price of the homes that people bought and whether they were single-family homes (as opposed to, say, townhouses or condos or apartments). Also included were some revealing findings on why people chose the dwellings that they did.
First, some of the basic findings:
Median Income of the Home Buyers
Single women: $57,300
Single men: $67,000
Unmarried couples: $87,600
Married with kids: $100,000
Median Purchase Price of their Homes
Single women: $169,100
Single men: $160,000
Unmarried couples: $187,400
Married with kids: $260,000
Median Size of Homes (Square Ft)
Single women: 1,600
Single men: 1,500
Unmarried couples: 1,700
Married with kids: 2,200
Percent Who Purchased Single-Family Homes
Single women: 72%
Single men: 73%
Unmarried couples: 85%
Married with kids: 92%
Percent Buying Multi-generational Homes Because of Children or Relatives Over 18 Moving Back into their Home
Single women: 13%
Single men: 13%
Unmarried couples: 14%
Married with kids: 7%
When asked why they were buying a home, the most common answer in all of the groups was that they wanted to own a place. The other answers were more interesting. For three of the groups, size was mentioned often enough to get into the report. Ten percent of the unmarried couples and 21% of the married couples with kids said they were buying because they wanted a larger home; 7% of the single women said they wanted a smaller home.
The profiles of the single women and the single men included a relationship factor that was missing from the profiles of the couples (married or unmarried), and it is not the factor popular culture would lead us to expect. The relationships they cared about were with friends and family. When asked why they were buying a home, 9% of the single women and 6% of the single men said it was to be closer to friends and family. When asked about the factors that influenced their particular choice of homes, 43% of the single women mentioned closeness to friends and family.
In the U.S., many are still sentimental about nuclear family life. But in our real lives, it has a smaller place than it has ever had before. In fact, if you were to knock on doors at random across the nation, you would be more likely to find a household comprised of one person living alone than a family of mom, dad, and the kids.
When I studied different ways of living for How We Live Now: Redefining Home and Family in the 21st Century, I found that only two ways of living were decreasing: living in nuclear family households, and living in old-style communes in which everything is shared, sometimes even including clothes. Every other permutation is becoming more commonplace. More people are sharing a place with people other than relatives, and not just the young adults just starting out or the Golden Girls in later life. Multigenerational living sounds old-fashioned but those households have been increasing in popularity since 1980, and even the end of the recent recession did nothing to reverse that trend. More people are living alone. And more people are living in their own private homes (alone or with others) within communities in which everyone is committed to being neighborly (cohousing communities, for example). Also making their mark are couples who are totally committed to each other – some married, some with kids – but who live in places of their own. The most psychologically intriguing of these Living Apart Together couples are the ones who live apart because they want to, and not because far-flung jobs or other external forces keep them apart.
As more and more people are living single, and more adults are living their lives without ever raising kids (whether by choice or not), the meanings of family and home are changing radically. "Family" can't mean a spouse and kids if you don't have either, nor can "home" be the place where mom, dad, and the children gather round the hearth. Those permutations still exist, but our current range of choices takes us far beyond that. More so than ever before, we can choose our "lifespaces" – the places, the spaces, and the people who make our lives meaningful.
The law, however, has not caught up with the ways we are actually living in the 21st century. If you are not married and you do not have the sentimentalized form of family, you do not have all the same benefits and protections. We heard about that often in the arguments for the legalization of same-sex marriage. But our housing laws need to be refashioned, too. If you want to share a place with a group of people, you may be prohibited from doing so in some places, where laws were written out of fears about groups of rowdy young adults ruining the neighborhood. If you want to add an auxiliary dwelling unit (a.k.a. "mother-in-law" apartment) to your place – for yourself or someone else, or if you want to welcome a tiny home into your backyard, that might be forbidden, too. The new trend toward "apodments" or micro apartments sometimes runs up against the law as well.
Unmarried adults in the U.S. and around the world are innovating at a record pace. Now our nations' laws, institutions, and understandings need to follow suit.
[Notes. (1) The findings from the National Association of Realtors research are from a questionnaire survey. The group did not describe the representativeness of the people who responded to the survey, so the results should be taken as suggestive rather than definitive. (2) Thanks to Jessica for the heads-up about the NAR report.]
About the author: Bella DePaulo (PhD, Harvard), a long-time member of Unmarried Equality, is the author of  How We Live Now: Redefining Home and Family in the 21st Century and Singled Out: How Singles Are Stereotyped, Stigmatized, and Ignored, and Still Live Happily Ever After. She writes the "Living Single" blog for Psychology Today and the "Single at Heart" blog for Psych Central. Visit her website at www.BellaDePaulo.com.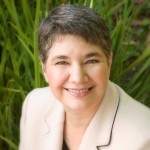 Previous columns:
#7 Nuclear family privilege: Naming it and slaying it
#6 Is marriage a greedy institution?
#5 Housing Discrimination against People Who Are Not Married: What We Just Don't Get
#4 Now It's Really Time for Unmarried Equality
#3 3 Roads to Social Justice – For Lasting Change, We Must Follow Them All
#2 The Global Struggle for Unmarried Equality: The Case of Finland
#1 The Marriage Opportunists Are Coming – We Need to Be Prepared (or click here for a version that includes links)