Ann Schranz, Board Chair
A few years ago, I attended the wedding of a co-worker. Every word of the service was in the Vietnamese language. The service was beautiful, but I missed most of its meaning because I do not speak Vietnamese.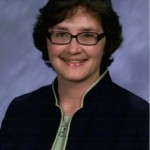 It seems to me that within a particular culture, marriage is like a language, having its own vocabulary, grammar, and dialects. There are people whose "first language" is the language of marriage. They learn it at a young age. The way the "marriage language" is organized makes sense to them — sequences of marriage, divorce, marriage, divorce, and so on.
As a minister, I am delighted to officiate at marriage ceremonies or at union ceremonies for members of the congregation I serve. That role is important as an expression of the relationship between congregant and minister. However, when I am outside the role of minister, my "first language" is that of friendship, not of marriage. The way that friendships begin, evolve, sometimes end, but more often shift into another kind of friendship – that way of relating makes sense to me.
The vocabulary, grammar, and dialects of friendship have shaped my world view for decades. In particular, I am an advocate for singles, for people in non-traditional relationships, and for people who identify as bisexual. I am proud and honored to serve on Unmarried Equality Board of Directors.
I live in southern California and enjoy bird watching and photography. I have recently started gardening with drought-tolerant plants. My formal education includes a B.A. in journalism from the University of Wisconsin at Madison, an MBA from Pepperdine University, and a Master of Divinity from Starr King School for the Ministry.
Gordon Morris, Treasurer
I am currently President and CEO of Toye Corporation, a manufacturer of security systems in Los Angeles. I have spent over 30 years in sales, marketing and engineering in various corporations throughout the U.S. I was an officer in the U.S. Army for two years.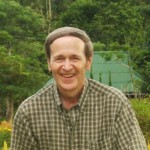 I have worked in many corporate boards including my condominium association for seven years as treasurer and president. During my tenure we experienced the Northridge earthquake which involved $3,000,000 dollars of repairs, and three SBA loans. I have also been the president of our local gay, lesbian and transgender square dancing club in Los Angeles for the last four years. I came out as gay at the age of 35. In 1982 it was not easy to be out as a gay person. There is a great psychological toll in being in the closet and constantly denying one's true nature. Since marriage was not an option, I was very aware of the discrimination of being single and being denied the over 1000 rights and privileges conveyed by marriage. For many years, I focused mainly on my career and avoided relationships. However, I was fortunate in some ways in coming out so late, since I missed the first wave of the AIDS crisis.
About 20 years ago I heard about a group in the Los Angeles area supporting unmarried people, and got on their mailing list. That list worked its way to UE, and I became involved with UE last year. I find the goals of UE are very much in line with my concerns about discrimination and gay rights. Although the right to marry has recently been a leading controversy in the GLBT community, marriage makes no sense for a large percentage of GLBT people. Many GLBT couples do not want children or the financial entanglements of marriage.
The LGBT community has made wonderful progress in the last decade. I would very much like to see the same progress for unmarried people. I feel that UE is in an excellent position to participate in that progress. We have a long way to go, and I hope that I can be part of that journey.
Nicole Cook, Secretary
I honestly cannot remember when or how I first learned about UE. It must have been shortly after its launch in 1998, because I recall mentioning the organization to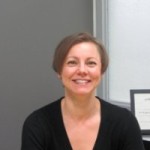 my Family Law professor during a discussion about same-sex parents, and I was surprised that she had not heard of it. I am drawn to this organization because I believe that the United States government should get out of the business of marriage, especially the business of promoting marriage and disparate treatment based on people's marital status. My personal mission is to promote respect for all nurturing relationships between consenting adults, and equal treatment for people who are or are not married. On a more personal level, for a variety of reasons including not wanting to exploit my privilege of being able to marry a person of the opposite sex, as well as the fact that I do not practice any formal religion, I choose to not be married.
As an individual, I have been faced with trying to create a legal structure where there is none for an equitable unraveling of a relationship. As an attorney, I would like to work toward improving the experience of unmarried couples who may need recognition and assistance from attorneys, courts, administrative bodies, mediators, and financial advisors.
UE serves an important purpose in raising awareness about the inequalities that unmarried people face in this country. I have known the organization to be a well respected authority  for information about the unmarried population, and I would like to assist in increasing the organization's exposure.
This is an exciting time to join the Unmarried Equality team and I am delighted to be involved!